Nabs, Hotels Photography's intrepid polar explorer, has sent us some photographs of his triumphant homecoming to the Arabian Gulf. When he got to the Pole (see our article here), understandably the Omani flag too pride of place, but we were honoured to see him flying the hotels photography colors at some social events.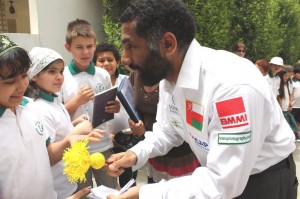 Nabs Signs Autographs for his legions of fans
Above we see Nabs receive garlands from and sign autographs for the students of the Nadeen School in Bahrain.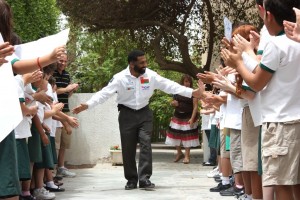 Polar Explorer welcomed to Nadeen School
Nabs went on to terrify them with tales of frostbite and ghostly hallucinations brought on by the extreme elements of the snow.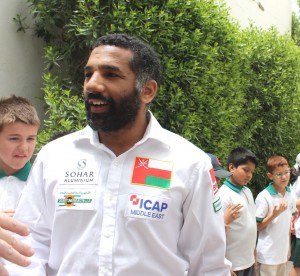 "I saw dead people and other participants that weren't actually there – it was pretty bad"
Nabs presented a picture of him at magnetic north to the class: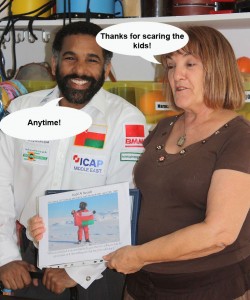 The staff and students of the school presented a plaque to Nabs in honour of his achievement.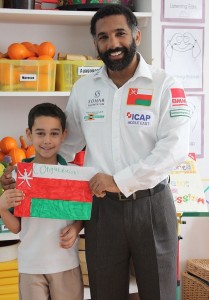 So Hotels Photography will be expecting a slew of inquiries from prospective clients in about 18 years. Thx for flying the flag Nabs.